Je prolonge l'agonie de ce pauvre blog avec quelques photos que j'ai prises le mois dernier. En mal d'inspiration, comme d'habitude, je me suis finalement laissé aller à quelques expérimentations. Je suis assez content du résultat, ça faisait longtemps que je voulais essayer et même si je n'ai pas réussi à faire ce que j'avais en tête depuis tout ce temps, quelques unes de ces images me plaisent.
On commence avec quelques "portraits", que j'ai bien l'intention de perfectionner ou réutiliser pour autre chose. Ca va faire un peu répétitif mais je tiens à toutes les mettre ici.




Extending this blog's agony with a few photos I took last month. I somewhat lost inspiration since I moved here, which is not bad in a way because I get to try things that I have had in mind for a long time, such as this. I quite like the result, I couldn't do what I had in mind in the first place, but some of these photos look cool.
Starting with some "portraits", that I will try to shoot better, or use in another project later. That's 4 photos very similar, but I want to put them all here.




Et on continue avec une autre série prise quelques jours plus avant. Comme d'habitude, mon traitement est un peu violent, mais je ne pense pas que ça soit vraiment gênant ici. Au final, moi qui pensait m'acheter un objectif macro, je me demande si c'est vraiment nécéssaire. Il faudrait que j'en essaie un pour me faire une idée, je me rends bien compte des avantages qu'une plus grande ouverture du diaphragme procure mais j'arrive à peu près à un résultat qui me convient avec mon 18-55.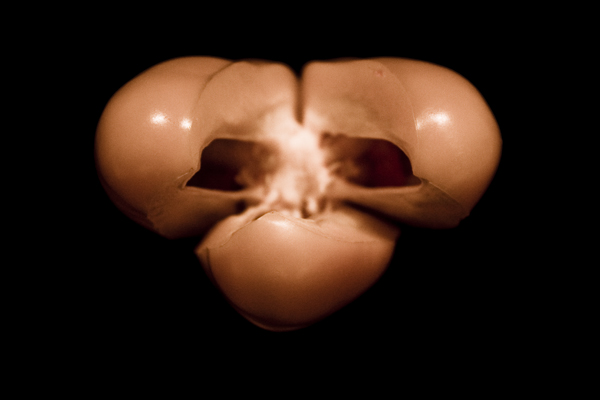 Continuing with another bunch of photos I took a few days before. As usual, I worked on a heavy development, but I don't think it's bad here. In the end, I might not buy a macro lens, I probably don't need it. I would have to try one to really know, I realize that it would be an advantage if I could open the diaphragm more but I can get a result that I like with my 18-55.